It can be installed on a square stainless-steel manifold, on a concrete weighted manifold or on a NOEMI polypropylene manifold (for more information on NOEMI manifolds. (See the specific leaflet for aeration manifolds).
CHARACTERISTICS
Unit flow rate 1-12 Nm3/h
Nominal flow rate 7.5-9 Nm3/h
Diaphragm diameter 70 mm
Length 1.15 m
Surface area 0.246 m2
Bubble size 1-3 mm
Total weight 1.55 Kg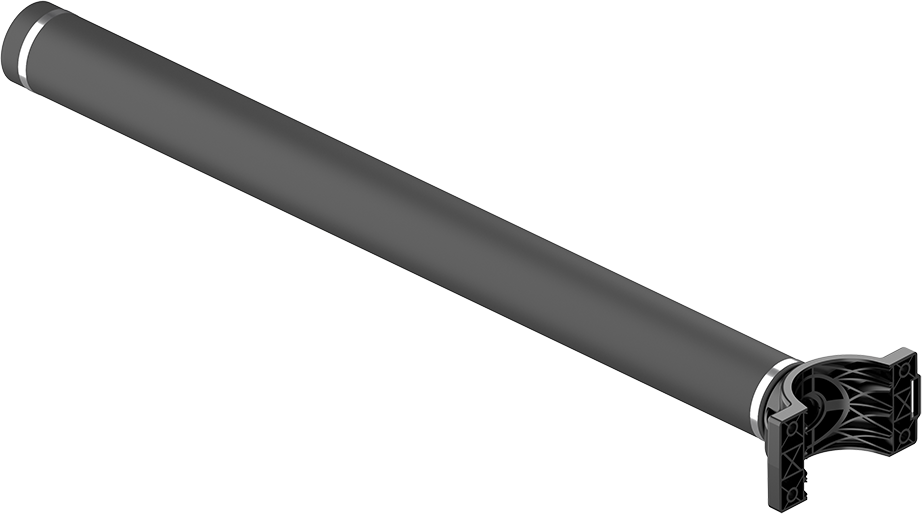 It can be installed on a DN100 stainless steel or DN110 PVC circular manifolds by simple bolting.
CHARACTERISTICS
Unit flow rate 1-12 Nm3/h
Nominal flow rate 8-10 Nm3/h
Diaphragm diameter 90 mm
Length 1.05 m
Surface area 0.297 m2
Bubble size 1-3 mm
Total weight 2 Kg
With a quick assembly by means of a bracket, the aquatube can be used for both fixed and removable aeration systems
Certified by inrae, it is today one of the most efficient oxygenation technology in the wastewater market
The polypropylene construction of the diffuser body provides excellent mechanical and abrasion strength, high chemical resistance and optimal mechanical strength
The perforation of the epdm membranes is such that it prevents any sludge or liquid from entering the feeders when aeration is stopped
Aquatube is compatible with high temperatures (up to 110°c)
This product is 100% recyclable