Closed system
No clogging situation
Modularity
Easy maintenance
Low maintenance costs
Reliability and durability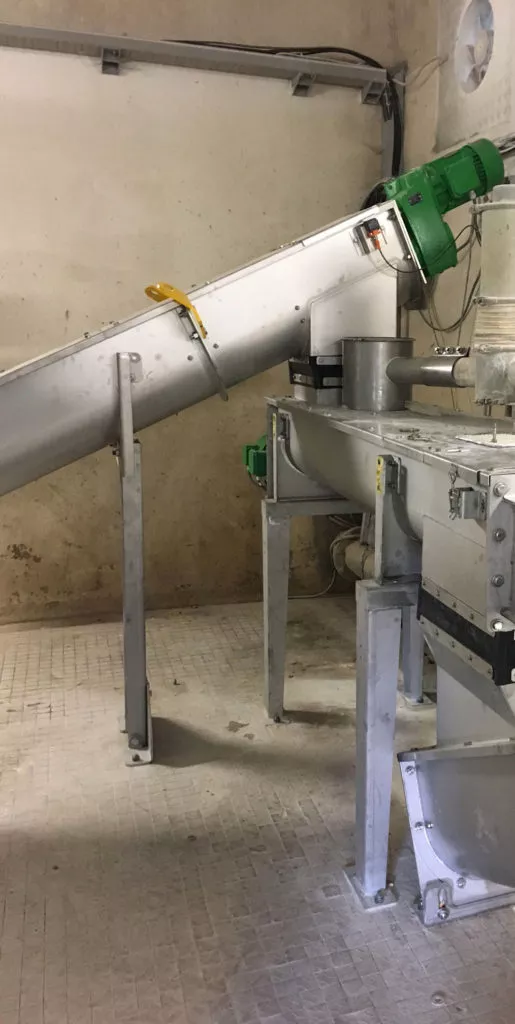 The shaftless screw conveyors Enviroscrew include closed trough with «U» shape insuring CIP (Clean In Place) conditions with odours limitation.
The shaftless screw is manufactured in special hard steel and lay on a PEHD protection. Rotation speed is set according to each application. The screw is maintained in its axis thanks to the trough shape.
The design of the outlet is adapted to each site configuration. Multiple outlets can be included in the same conveyor.
Flow rates(m3/h)
Models
SPI 200
SPI 250
SPI 300
SPI 350
SPI 400
SPI 500
Solid screening waste
1.3
3.1
5
7.7
11
19
Installed power (Kw)
2.6
6.2
10
15
22
38
Construction in stainless steel304L or 316L
Screw in special steel high resistance
Overall dimensions in mm
Models
SPI 200
SPI 250
SPI 300
SPI 350
SPI 400
SPI 500
Length
Length up to 30 meters upon models and applications
Trough diameter
220
280
330
380
440
520
Screw diameter
180
240
290
330
380
450
Trough height
250
310
360
400
470
550