Easy installation and maintenance
Compact and closed unit
Proven technology
Low maintenance costs
Reliability and durability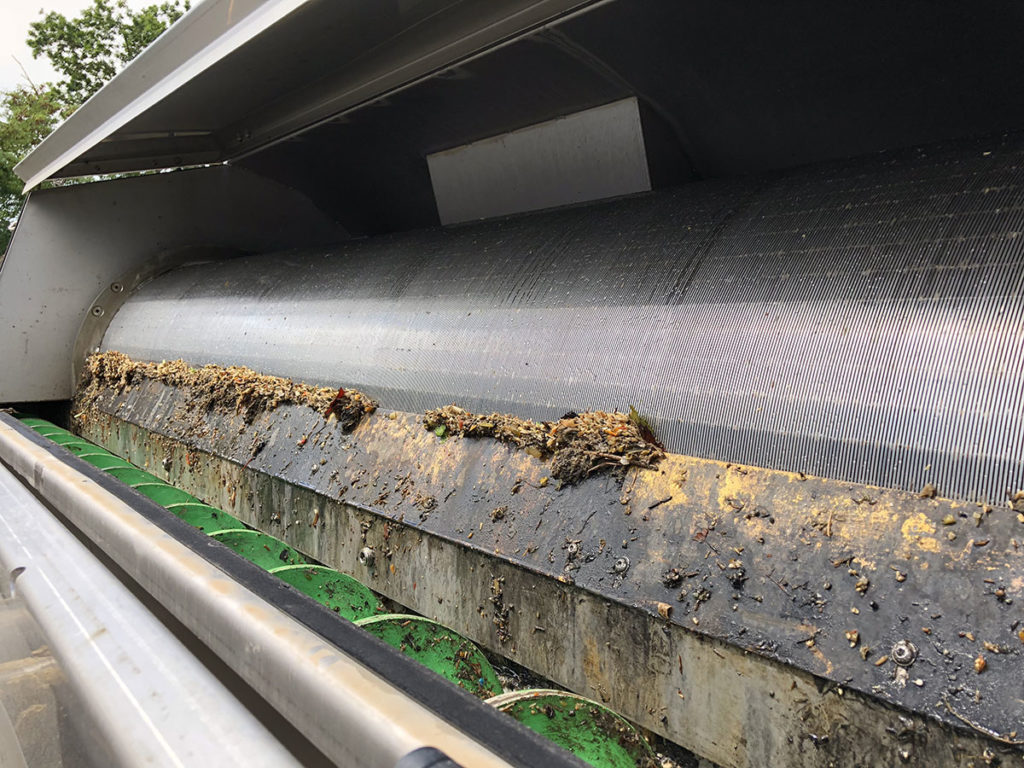 The cylindrical shaped grid consists of a wounded trapezoidal wire. The filter mesh is calibrated at the time of its manufacture.
A high pressure washing ramp, in continuous operation, is positioned inside the drum. Thus, at each turn, a clean surface is available to the incoming effluent.
The machine is equipped with three flanges. One for feeding the unit at the upper part, a second one for the effluent discharge and one for the overflow outlet. The position of the supply flange is fixed. The other two can be installed either on the right or on the left, or underneath as far as the flange is concerned.
Urban effluent hydraulic flow rates (m3/h)
Mesh (mm)
Mini DMS 500
DMS 500 P
DMS 1000 P
DMS 1500 P
DMS 2 000 P
0.5
12
35
70
105
140
0.75
15
45
90
135
180
1
18
55
110
165
220
1.5
25
75
150
225
300
2
27
80
160
240
320
Construction in stainless steel 304L or 316L
Screw in special steel high resistance
Overall dimensions in mm
Models
Mini DMS 500 P
DMS 500 P
DMS 1000 P
DMS 1500 P
DMS 2000 P
Length
915
915
1415
1915
2415
Width
1200
1400
1400
1400
1400
Height*
1100
1300
1300
1300
1300
*Without supporting legs – Customized and adjustable supports height