Compact pretreatment unit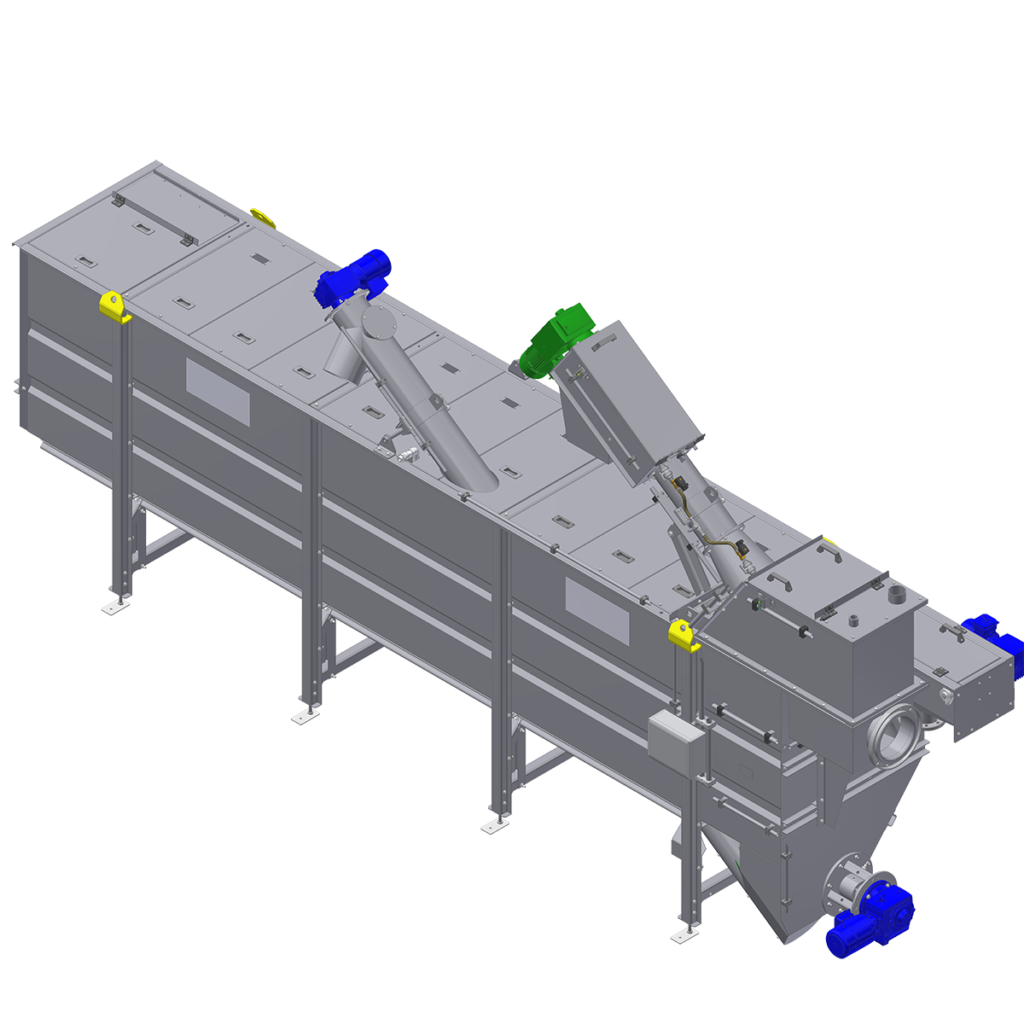 The compact preatreatment unit EnviroPrep are designed for urban and industrial raw effluents. Such simple and efficient solution fits perfectly with projects looking after minimizing the concrete and reducing the preatreatment operating costs of urban and industrial sewage treatment plants.
Compact and modular closed unit
Installation and commissioning: 3-5days
No civil-work (slab only)
Lower capital and maintenance costs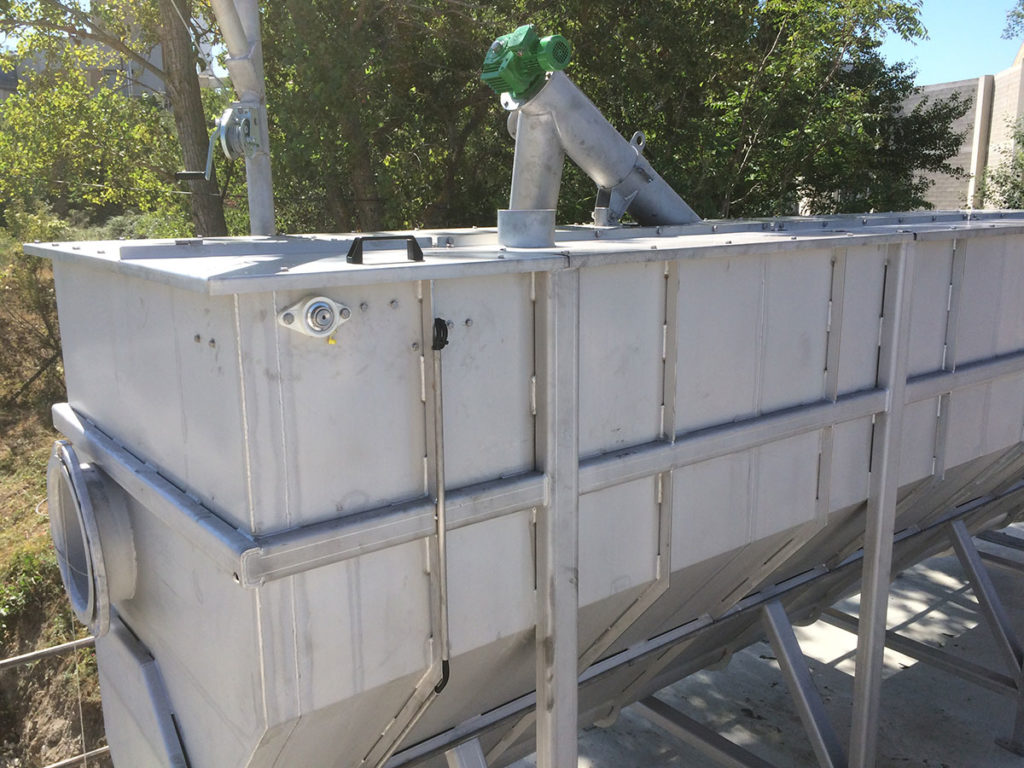 The solids are retained by the grid and then extracted and conveyed by the screw to the compaction zone. The compaction can be integrated into the screening machine, or carried out by an Enviropac transversal compactor equipped with an innovative and specific back pressure system to adjust the dryness.
The bubbles formed by an air insufflation ensure the separation of the fat by flotation and separate the organic materials stuck to the sand. The sand and fat removing tank is designed by modules of identical lengths. This modularity offers a great flexibility. It is thus possible to vary, at the origin or later on, the length of the tank to adapt to the desired hydraulic speeds.
The extraction of fat takes place over the entire length of the machine by means of a longitudinal box. The accumulation of fat in this zone is favored by the movement created by the insufflation of air. The fat is recovered and evacuated by a surface scraper.
The decanted sand is collected by a first horizontal screw installed at the bottom of the tank, and is transferred to an extraction and draining screw for evacuation towards storage systems before final disposal.
Flow rate (m3/h)
MODEL
EVS5- 300
EVS5- 400
EVS5- 500
EVS5- 600
EVS5- 680
SAND CAPTURE RATE: 90% > 200 MICRONS
110
220
350
530
750
Construction in stainless steel 304L or 316L
Screw in special steel high resistance
Overall dimensions in mm
MODELS
SMALL
MEDIUM
LARGE
LENGTH
ACCORDING TO AFTER
ACCORDING TO AFTER
ACCORDING TO AFTER
WIDTH
1100
1500
2000
HEIGHT
3300
4100
4800