No moving parts
 No electrical consumption
Separation by gravity
Easy installation and maintenance
Low maintenance costs
Reliability and durability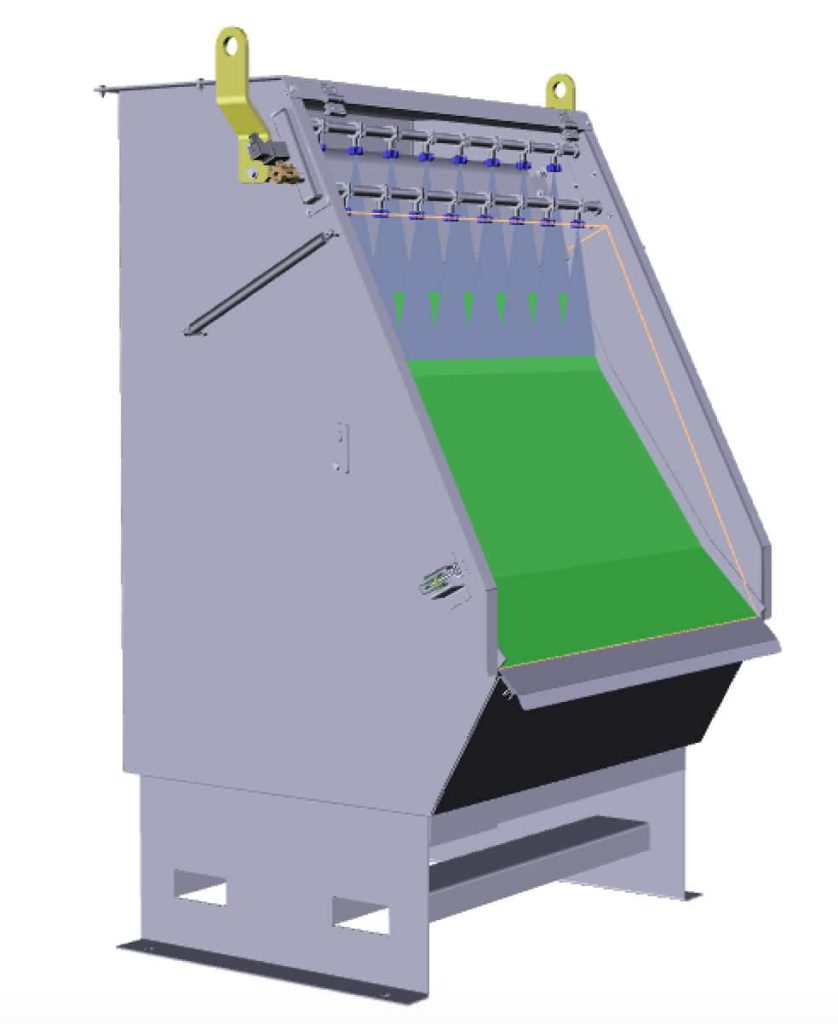 The frame is made up of two main parts. One for the reception of the raw effluents which ensures the spill overflow on the top of the screen, and the other which receives the screeneded effluent.
The screen consists of trapezoidal wires in horizontal position which separates the suspended matter. The spacing between the wires defines the mesh and their trapezoidal shape avoids the retention of particles on the back of the screen.
The machine is equipped with two flanges. One for feeding in the upper part of the machine and the other in the lower part, for evacuation of the effluent.
Hydraulic flow rates (m3/h)
MESH (MM)
SLS 500
SLS 750
SLS 1000
SLS 1250
SLS 1500
SLS 17500
0.25
34
50
67
84
101
117
0.5
38
56
75
94
113
131
0.75
48
71
95
119
143
166
1
53
79
105
131
158
184
1.5
64
95
127
159
191
222
Flow rates are reported as information for an effluent loaded from 200 to 500 mg / l. For any request please consult us
Construction in stainless steel 304L or 316L
Overall dimensions in mm
MODELS
SLS 500
SLS 750
SLS 1000
SLS 1250
SLS 1500
SLS 1750
WIDTH
1100
1350
1600
1850
2100
2350
HEIGHT
1850
LENGTH
1100