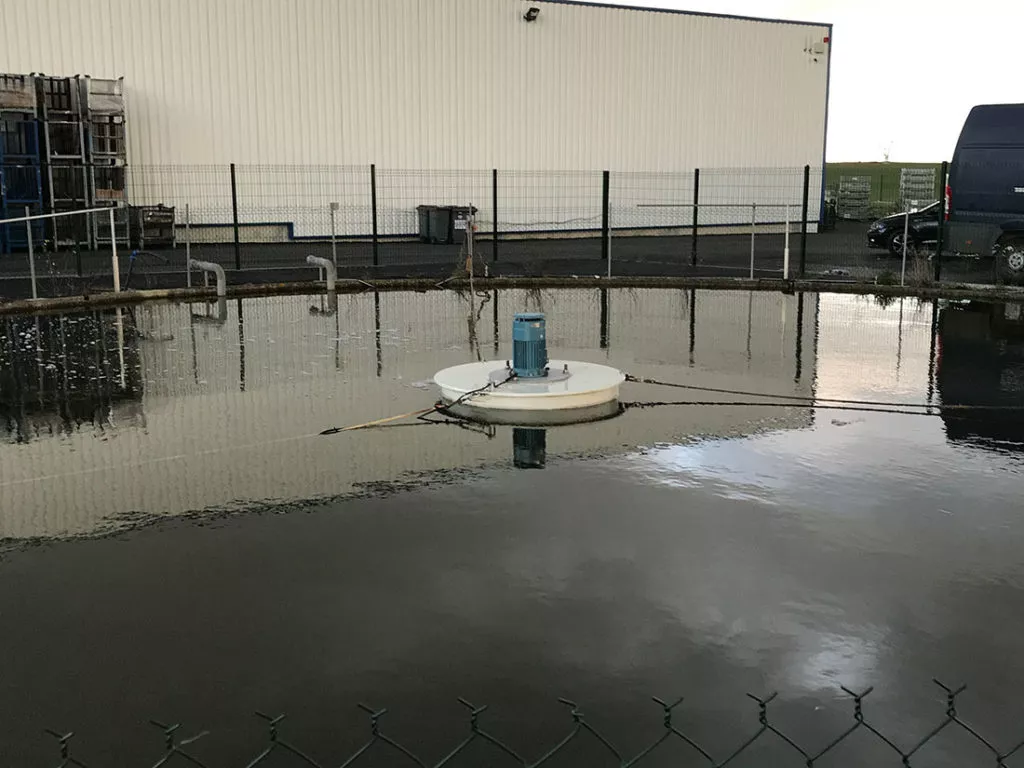 Power range from 4 to 22 kw
Delivered ready to use (assembled and wired)
Easy to handle
Allows simple maintenance due to easy access to all mechanical parts of the motor.
Simple installation using lifting slings or chains
Reletively easy to operate
Ideal for variable tank levels
Very fast mixing and suspending particals
Prevents sedimentation at the base of ponds or lagoons
Significant enhanced performance compared with conventional floating mixers
Our motors are ip56 specifically designed to our special standards, which is suited to the harshest conditions. this means that the motor enclosure is more like ip58. euromix motors are modified to our own specifications, such as reinforced shaft, sealing and other parts.
| Model | Power (Kw) | Float diameter (mm) | Total height (mm) | Approximate weight (kg) |
| --- | --- | --- | --- | --- |
| EUROMIX 003 | 3 | 1520 | 1132 | 175 |
| EUROMIX 005 | 5.5 | 1520 | 1233 | 220 |
| EUROMIX 007 | 7.5 | 1900 | 1357 | 250 |
| EUROMIX 011 | 11 | 1900 | 1509 | 330 |