90% particles separation efficiency
Over 200
Easy installation
Small footprint/closed unit
Easy maintenance
Low maintenance costs
Reliability and durability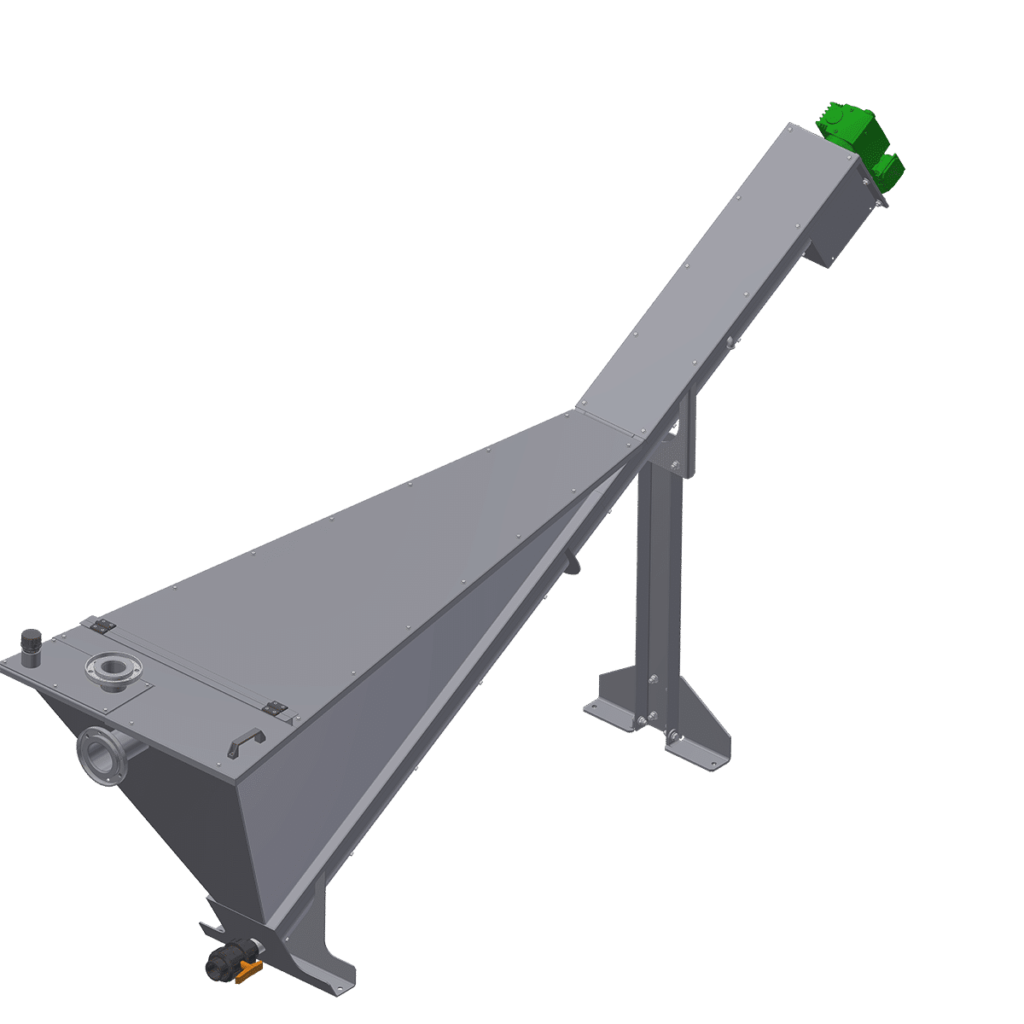 The connection to the tank is by flange.
A siphoid partition inscribes the course to be carried out by the effluent in order to match, with respect to the volume of the tank, the hydraulic decanting rules. An internal overflow collects treated water and directs it to the outlet  flange.
The extraction of the sand is carried out by a shaftless screw made of special hardened steel. The screw lays on bars spaced apart. Beyond the guiding effect that these bars performed, they also ensure the drainage of the water during sand lifting in the emerged area of the screw. The sands thus drained can be discharged into a container.
Flow rate (m3/h)
Model
ERS 15
ERS 30
ERS 50
ERS 75
ERS 100
Sand capture rate: 90% > 200 microns
15
30
50
75
100
Construction in stainless steel 304L or 316L
Screw in special steel high resistance
Overall dimensions in mm
Models
ERS 15
ERS 30
ERS 50
ERS 75
ERS 100
Length
3800
4500
5000
5500
6500
Width
1250
1800
2000
2300
2400
Height
2000
2200
2400
2600
3000