Sludge collection and removal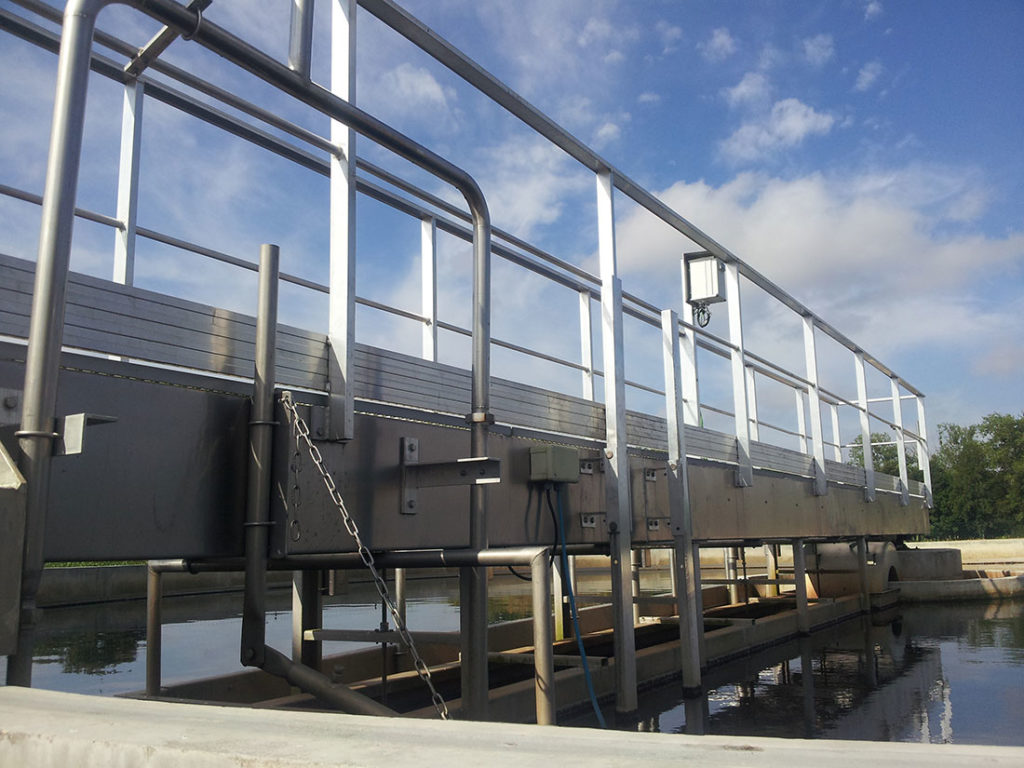 Aluminium support beams
Stainless steel feed well: at the bottom, which dissipates the effluent inlet and at the top, and assists in the sludge being raked towards the sludge discharge cone
Sludge cone: collects the sludge transferring from the base of the tank through the suction tubes
Suction tubes equipped with extended control valves
Stainless steel weir plate and arm for the transfer to the overflow of clarified water
Stainless steel blade to collect floatable materials
In tank scrapers
Stainless steel hopper for the collection of scum and other floatable matter transferred by the surface scraper
Geared motor and shaft, allowing the rotation of the unit, located at the end of the arm in a bracket which also serves as a support for other options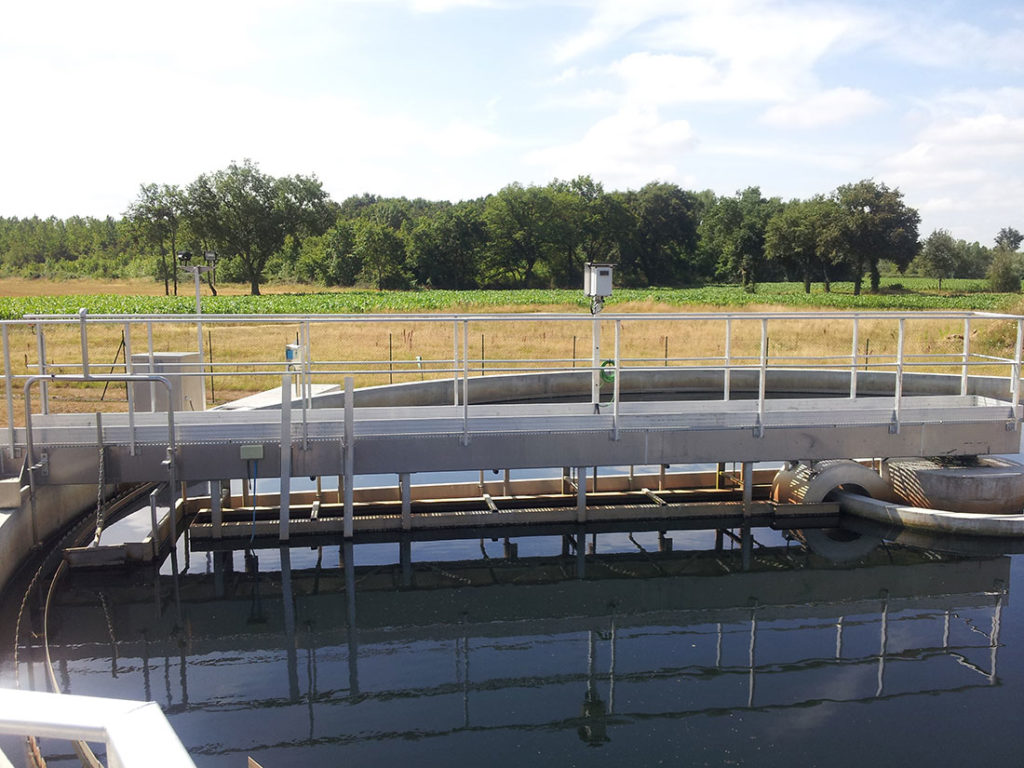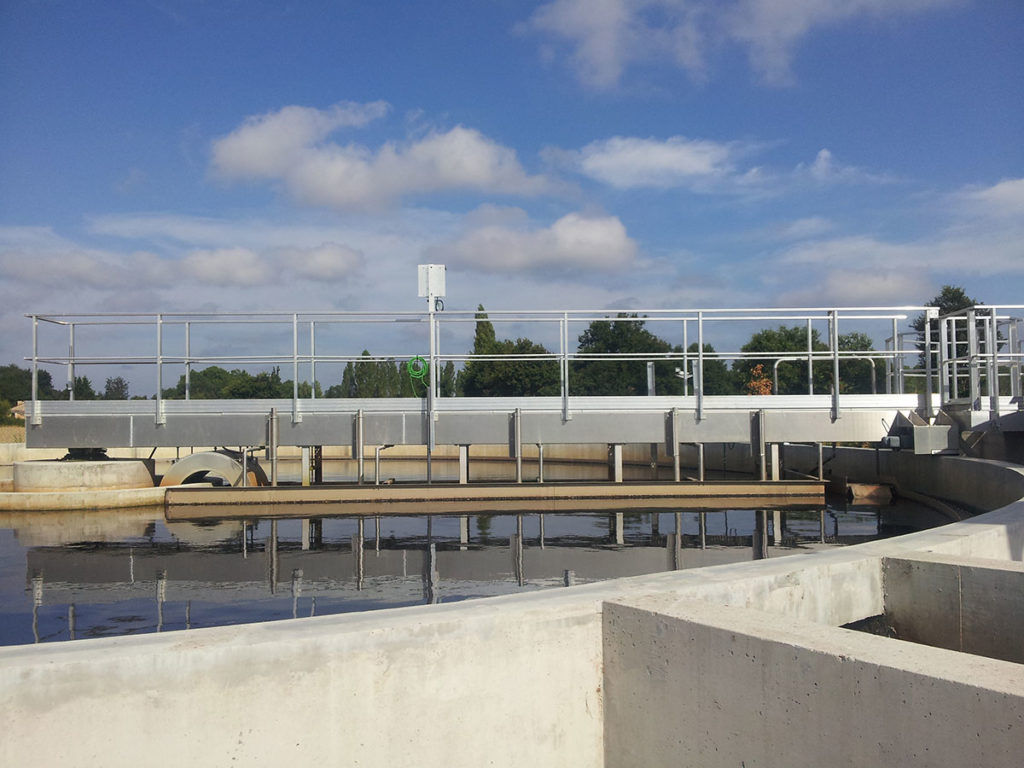 Stainless steel for the submerged parts alternatively aluminium for the submerged parts, which is the standard version, for maximum corrosion resistance.
Lighter and more corrosion-resistant units than galvanised steel solutions currently available in the market place. (request options)
Minimum energy consumption :

Suction and lifting of the sludge made by a simple set of control valves and pipework
Motor drive power 0.25 kw max.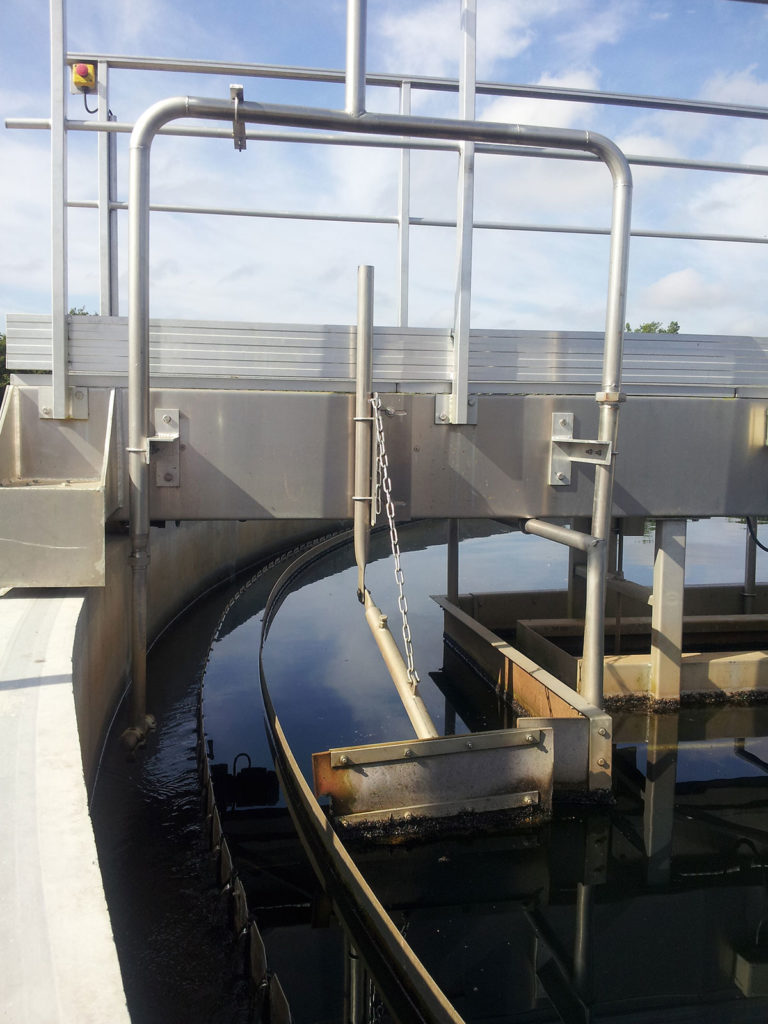 Fixed or motorised cleaning brush
Obstacle detector
Grit collector
Track de-icing system
Rotation sensor
Safety and/or access ladder with or without gate
Torque limiter
Flush for discharge cone
All stainless-steel version available on request
Buoyancy aid
Boat hook
Lifejacket