Solid waste volume reduction up to 50%
Easy installation
Small footprint
Easy maintenance
Low maintenance costs
Reliability and durability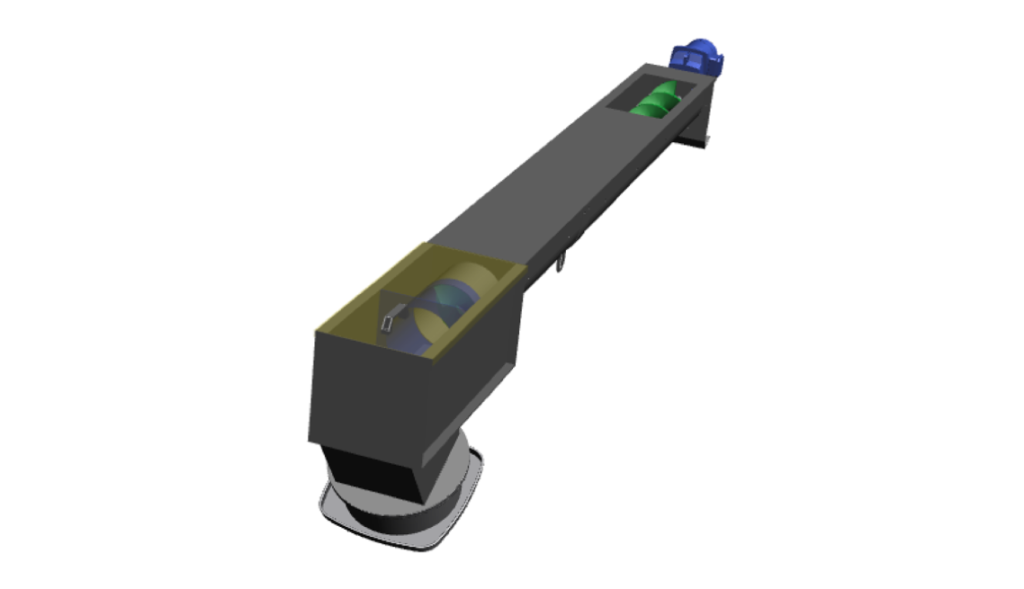 The shaftless screw compactors
Enviroscrew include closed trough with «U» shape insuring CIP (Clean In Place) conditions with odours limitation
The shaftless screw is manufactured in special hard steel and lay on a PEHD protection. Rotation speed is set according to each application. The screw is maintained in its axis thanks to the trough shape.
At the screw bottom, a drainage zone option can be fitted in order to collect the water extracted from the solid waste, especially when the unit is installed inclined.
The compacting grid is designed with two dewatering steps. First step is insuring positioning and centering in its axis. It is designed with stainless steel perforated plate with larger openings than the second step with slotted plate, allowing a pre-dewatering before the ultimate pressure step for a proper solid waste dewatering.
Length in mm
MODELS
CONVEYING (MINI)V
COMPACTING
LENGTH
HEIGHT(1)
SPP1-200
500
490
480
600
SPP1-250
750
600
530
650
SPP1-300
1000
770
580
700
Construction in stainless steel304L or 316L
Screw in special steel high resistance
Length in mm
Width
Height(2)
Models
Drainage
Conveying (Mini)
Conveying (Maxi(1))
Compacting
EPS 200
200
500
6000
490
480
600
EPS 250
250
500
7000
600
530
650
EPS 300
300
500
8000
770
580
700